Excerpt
As 2019 draws to a close, and the Nonesuch Journal takes a bit of a hiatus till the start of 2020, it's time to take a look back and remember all of the great and diverse music made by Nonesuch artists over the past year. Many Nonesuch artists and their recent Nonesuch releases have made music critics' and fans' year-end best lists. Here, in words and music and in chronological order, is a look back at the year in Nonesuch music.
Copy
As 2019 draws to a close, and the Nonesuch Journal takes a bit of a hiatus till the start of 2020, it's time to take a look back and remember all of the great and diverse music made by Nonesuch artists over the past year. Many Nonesuch artists and their recent Nonesuch releases have made music critics' and fans' year-end best lists. Here, in words and music and in chronological order, is a look back at the year in Nonesuch music:
---
FEBRUARY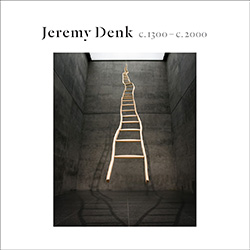 The new year in Nonesuch music began with the release of pianist Jeremy Denk's c. 1300–c. 2000 on February 8. The album presents a centuries-long story of constantly emerging possibilities and styles of musical expression, an evolution drawn in a single arc by the music of twenty-four different composers, from Guillaume de Machaut to György Ligeti. "A piano recital covering 700 years of music: by most accepted definitions, that ought to be not just an oxymoron but an impossibility," says the Telegraph. "But the usual barriers fall whenever Jeremy Denk is at the keyboard ... Quite exhilarating."
---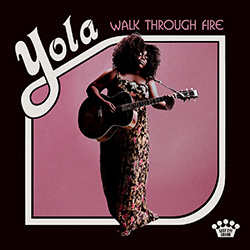 Yola, whom Q calls a "Bristol country-soul miracle," kicked off one heck of a year with the release of her debut album, Walk Through Fire, on Dan Auerbach's Easy Eye Sound label and Nonesuch on February 22. The Auerbach-produced album puts a contemporary twist on a traditional sonic tapestry of orchestral strings, fiddle, steel, and shimmering tremolo guitars. Yola's arresting vocals captivate with sincere tales of heartache and loves lost, forgotten, and broken. The album "showcases Yola's otherworldly vocals and compelling songwriting," says NPR. "It's the work of an artist sure to stun audiences for years to come."
A deluxe digital edition of Walk Through Fire, with two additional tracks—Yola's cover of Elton John's "Goodbye Yellow Brick Road" and her own "I Don't Wanna Lie—was released in December.
Yola has been nominated for four Grammy Awards: Best New Artist, Best Americana Album for Walk Through Fire, Best American Roots Performance for the album track "Faraway Look," and Best American Roots Song for "Faraway Look." That song was named one of the Best Folk & Americana Songs of 2019 by Spotify. Walk Through Fire made year's best lists from NPR, Rolling Stone, Sunday Times, Mojo, Daily Mail, Sun, Associated Press, Esquire, Stereogum, Paste, PopMatters, and Glide, and was named one of the 25 essential Nashville albums of the 2010s by the Tennessean.
---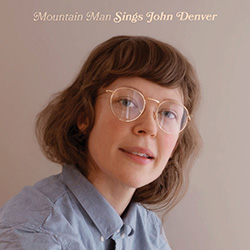 Mountain Man unveiled its first in a series of cover songs this year with the release of Mountain Man Sings John Denver on February 26. The trio offers its own take and inimitable sound to two John Denver tunes: "Take Me Home, Country Roads" and "Around and Around." "We love John Denver so much we gave Alex his haircut, and recorded a few of his legendary tunes too," says the trio. "Have a listen! They are so sooooothing, we promise."
MARCH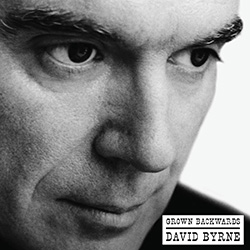 David Byrne
Grown Backwards [Vinyl]
David Byrne's Nonesuch debut album, Grown Backwards, made its vinyl debut on March 15, fifteen years after the album's initial release. The double-vinyl edition comprises the original album plus six additional tracks, including a duet with Caetano Veloso on their song "Dreamworld." It's "one of Byrne's most rewarding experiments yet," says the Guardian. "It fits alongside the best of his career and adds another solid release to a solo catalog which will hopefully become more cherished in time," said Pitchfork in 2004. "In 20 years, as we straighten our faces with botulism, braces, and stem cells, the album will stand up."
---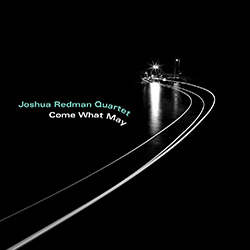 Joshua Redman Quartet
Come What May
Joshua Redman Quartet released its first album in almost two decades, titled Come What May, on March 29. On the album, the saxophonist and his longtime friends and colleagues pianist Aaron Goldberg, bassist Reuben Rogers, and drummer Gregory Hutchinson perform seven Redman tunes. "Nothing beats the cool confidence of a band who have spent years on the road," says the Times. "It also helps that the seven Redman tunes here are so good ... Four men playing as one."
Come What May has been nominated for the Grammy Award for Best Jazz Instrumental Album.
---
APRIL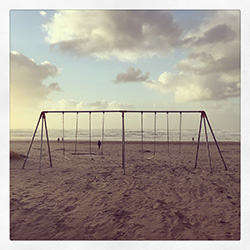 Gabriel Kahane
Little Love (ruined lace edition) / Trophy Longhorns
Gabriel Kahane released these two tracks inspired by his Book of Travelers project on April 4. "I wrote 'Little Love' as a looping study on guitar and always wanted to release a version that reflected the original concept," he says of the new "ruined lace edition" of that Book of Travelers track. "'Trophy Longhorns' appears as a solo piano tune in the staged version of Book of Travelers," he says of the other new track; "it didn't fit emotionally or aesthetically with the rest of the album, but I thought it should see the light of day."
---
Emmylou Harris
The Studio Albums 1980–83
For Record Store Day, on April 13, a limited-edition Emmylou Harris box set, The Studio Albums, 1980–83, was released, with five classic titles—Roses in the Snow, Evangeline, Cimarron, Last Date, and White Shoes—on vinyl plus a bonus 45 RPM of "That Lovin' You Feeling Again" with Roy Orbison b/w "Mr. Sandman."
---
Mandy Patinkin
Diary: December 2018
Mandy Patinkin and pianist/producer Thomas Bartlett released the third in their Diary series of digitally released musical installments, Diary: December 2018, on April 19. The eleven tracks of this Diary entry, recorded by the two musicians in Bartlett's New York City studio, include two songs written by Patinkin himself plus songs by Paul Simon, Stephin Merritt, Randy Newman, Biff Rose, Teitur, and John Grant. Selections from the Diary series would feature on Patinkin's new album, Children and Art, released later in the year.
---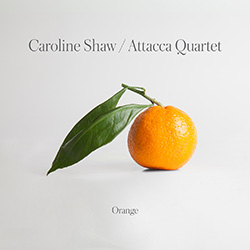 Caroline Shaw & Attacca Quartet
Orange
On Caroline Shaw's album Orange, released on April 19 as the first in a partnership between Nonesuch and New Amsterdam Records, Attacca Quartet performs six of the Pulitzer Prize–winning composer's pieces for string quartet. "Completely gorgeous in so many ways," exclaims BBC Radio 3. "It hits you everywhere, all at once." "A love letter to the string quartet," says NPR. "[W]hen you hear all the imaginative sounds on Orange, you know you're listening to the voice of a strong composer."
Shaw has been nominated for a Grammy Award for Best Contemporary Classical Composition for Orange and the Attacca for Best Chamber Music/Small Ensemble Performance. Orange was named one of the 25 Best Albums of 2019 by NPR Music, which also included it among 10 Classical Albums to Usher in the Next Decade. Apple Music included it among the 10 Essential Classical Albums of the Year. The New York Times named the track "Valencia" one of the 25 Best Classical Music Tracks of 2019. Shaw and the Attacca's performance at Lincoln Center's Rubinstein Atrium is among The Best Classical-Music Performances of 2019 per New York magazine's Vulture.
---
MAY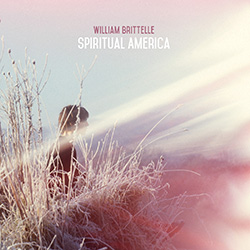 William Brittelle
Spiritual America
On the second album in the Nonesuch and New Amsterdam partnership, composer William Brittelle's Spiritual America, released on May 3, indie rock duo Wye Oak, Brooklyn Youth Chorus, and the Metropolis Ensemble perform a genre-defying electro-acoustic song cycle written by Brittelle, plus a Wye Oak piece re-imagined by Brittelle. On the album, Brittelle works to reconcile his youth in a conservative Christian household with his adult life as an "agnostic Buddhist." The project began when he endured a family crisis and instinctively found himself praying to God.
---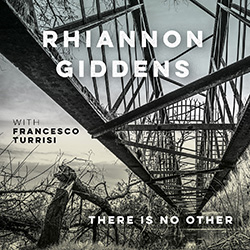 Rhiannon Giddens with Francesco Turrisi
there is no Other
Rhiannon Giddens's album there is no Other, released on May 3, was recorded with the multi-instrumentalist Francesco Turrisi and produced by Joe Henry, tracked over five days in Dublin. The album is at once a condemnation of "othering" and a celebration of the spread of ideas, connectivity, and shared experience. "This is acoustic roots music at its most glorious," exclaims Uncut, "and Giddens is fast becoming the genre's brightest star in the firmament." The double-vinyl edition, released September 13, includes four additional tracks, expanded liner notes, and photos from the recording session.
Rhiannon Giddens has been nominated for the Grammy Award for Best American Roots Performance for the song "I'm on My Way" from there is no Other. The song "Wayfaring Stranger" was named among the Best Folk & Americana by Spotify. The album has made year's best lists from Uncut, Mojo, Paste, PopMatters, Glide, Hot Press, and All Music, and was named one of the Best Folk Albums of the Decade by Paste.
---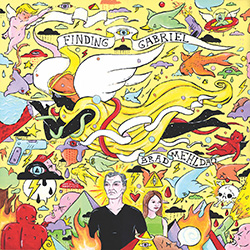 Brad Mehldau's new album, Finding Gabriel, released on May 17, includes nine thematically related songs by Mehldau and features performances by him on piano, synthesizers, percussion, and Fender Rhodes, as well as vocals. Guest musicians include Ambrose Akinmusire, Sara Caswell, Kurt Elling, Joel Frahm, Mark Guiliana, Gabriel Kahane, and Becca Stevens, among others. "A soundtrack for our times," says the AP. "[T]he intricate arrangements of wordless vocals are fascinating, and among the singers is Mehldau, who happens to have a lovely voice. Fetching melodies abound."
Finding Gabriel has been nominated for the Grammy Award for Best Jazz Instrumental Album and was included in Jazzwise's list of the Top 20 New Releases of 2019. The album track "The Prophet Is a Fool," is among 11 Jazz Songs That Spoke Truth to Power per NPR.
---
Composer-performer Daniel Wohl's album État, the third from the Nonesuch and New Amsterdam Records partnership, released on May 31, features electro-acoustic pieces written by Wohl, with guest performances by Poliça's Channy Leaneagh and co-production by Son Lux's Ryan Lott and mmph. État, recorded with members of yMusic and the Calder Quartet, explores new dimensions of production. "While being fascinated with classically notated acoustic composition," says Wohl, "I also became interested in all the music production tools currently available and was drawn towards combining both methods."
État is among the 10 Classical Albums to Usher in the Next Decade per NPR and The 15 Best Avant-Garde and Experimental Albums of 2019 per PopMatters.
---
JUNE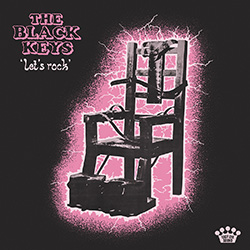 The Black Keys' ninth studio album, "Let's Rock," released June 28, is a return to the straightforward rock of the singer/guitarist Dan Auerbach and drummer Patrick Carney's early days as a band. "When we're together we are The Black Keys, that's where that real magic is," says Auerbach, "and always has been since we were sixteen." "The record is like an homage to electric guitar," says Carney. "We took a simple approach and trimmed all the fat like we used to."
"Let's Rock" made year's best lists from Rolling Stone, Uncut, Independent, Sun, Classic Rock, Radio X, Hi-Fi Choice, and Long Live Vinyl. The album tracks "Go" and "Lo/Hi" made NPR's Heavy Rotation: Public Radio's Most Popular Songs of 2019, the former track was among BBC Radio 6 Music favorites, the latter track made year's best lists from Spotify and Radio X, and "Breaking Down" is on the New York Times' list of The Best Songs of 2019.
---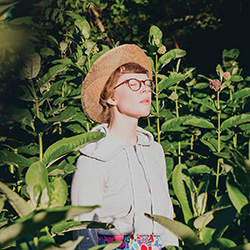 Daughter of Swords, aka Mountain Man's Alexandra Sauser-Monnig, released her solo debut album, Dawnbreaker, on June 28. Its ten songs, inspired by a breakup that had yet to happen, lament the inevitable loss but, more important, outline the promise of the future. Working with Sylvan Esso's Nick Sanborn, Sauser-Monnig shaped what began as quiet reflections into confident compositions, crackling with country swagger and a sparkling pop warmth, preemptive odes to the next phase of life. Guests include Mountain Man's Amelia Meath and Molly Sarlé, bandleader Phil Cook, and guitarist Ryan Gustafson.
Dawnbreaker was named among the 20 Best Folk Albums of 2019 by PopMatters.
---
AUGUST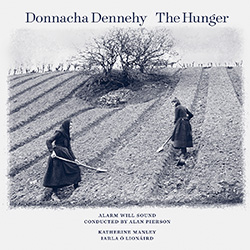 Donnacha Dennehy & Alarm Will Sound
The Hunger
Donnacha Dennehy's The Hunger, released on August 23, explores the emotional, political, and socioeconomic devastation of Ireland's Great Famine. Performed by Alarm Will Sound, soprano Katherine Manley, and sean nós singer Iarla Ó Lionáird, its libretto principally draws from rare, first-hand accounts by Asenath Nicholson, an American humanitarian so moved by the waves of immigrants arriving in New York that she traveled to Ireland to bear witness. It "bears hearing and rehearing," says the Washington Post. "It is powerful, and it makes a statement."
---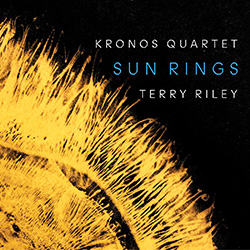 Terry Riley & Kronos Quartet
Sun Rings
Kronos Quartet's groundbreaking 2002 collaboration with composer Terry Riley, Sun Rings, was made available in full for the first time on August 30. Riley incorporates into his composition "space sounds" (plasma waves) that NASA had collected from the Voyager probes, as well as a choir that represents, in his words, "the voice of humanity in its struggle to understand the meaning of our place in this unfathomable universe." Musical America calls it "a spaceship that faces ahead into the planets but also looks back toward its starting point on Earth."
Sun Rings has been nominated for the Grammy Award for Best Engineered Album, Classical, and was named Recording of the Year by Sequenza21.
---
SEPTEMBER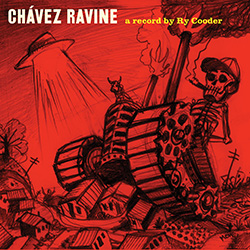 Ry Cooder
Chávez Ravine [Vinyl]
Ry Cooder's 2005 album, Chávez Ravine, was released on vinyl for the first time on September 6. With a cast of legendary Chicano musicians, Cooder recounts the story of how a Mexican-American community was destroyed to make way for L.A.'s Dodger Stadium. Rolling Stone calls it "a remarkable song cycle … a brilliant and flavorful film-noir history lesson." The new two-LP vinyl edition was remastered from the original high-resolution source files and pressed on 140-gram vinyl. The set comes in a gatefold tip-on jacket with a twenty-page, full-color booklet.
---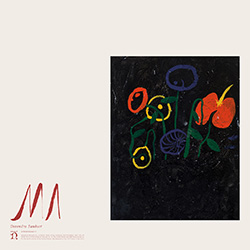 Devendra Banhart's new album, Ma, released on September 13, bursts with tender, autobiographical vignettes, displaying a shift from the sonic experimentation of his previous albums to an intricate, captivating story-telling and emotional intimacy. The album was produced by his longtime musical compadre Noah Georgeson and includes a background vocal from Cate Le Bon and a duet with Banhart's mentor, muse, and dear friend Vashti Bunyan. This is "sublimely understated, border-blurring folk rock," says the Los Angeles Times. "Banhart's singular world remains as intoxicating as ever," says Q. "It feels as if all of human life is here."
---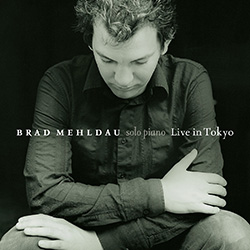 Brad Mehldau
Live in Tokyo [Vinyl]
The first-ever vinyl edition of Brad Mehldau's Nonesuch Records debut album, Live in Tokyo, was released on September 13 for the album's 15th anniversary. The triple-LP set was made in partnership with Run Out Groove, pressed on 180-gram vinyl, and comprises the original album's eight tracks plus an additional seven tracks previously available only on the Japanese edition. "Few pianists can match Brad Mehldau when it comes to cross-fertilizing jazz, classical, and rock," said JazzTimes. "The same applies for technique, taste and intellectual curiosity. All of those qualities are on display [here]."
---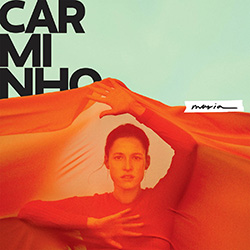 Portuguese fado singer Carminho made her Nonesuch debut with the US release of her most personal album, Maria, on September 27. Its title is her given first name and a name in Portugal that's both traditional and a popular choice among contemporary young parents, as fado is both part of a tradition and belongs to today's world. Carminho, who wrote many of the lyrics and songs and produced the record herself, for the first time, considers it a dialogue between herself and two fado singers who blazed a trail for her: Beatriz da Conceição and Teresa Siqueira (her mother). London Jazz News calls it "a beautifully realized, remarkably varied yet uniformly gorgeous album."
---
OCTOBER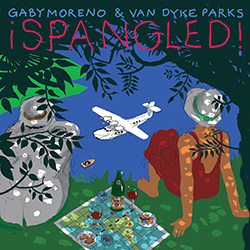 Gaby Moreno & Van Dyke Parks
¡Spangled!
¡Spangled!—a collaboration between Guatemalan-born singer-songwriter Gaby Moreno and American musician, songwriter, arranger, and producer Van Dyke Parks—was released on October 4. The album celebrates the migration of song across the Americas, with the ten-song set spanning more than a century, including a bolero from Panama, a bossa nova from Brazil, a song by Moreno, Trinidadian songwriter David Rudder's "The Immigrants," and an elegiac ballad from the Southwest US: Ry Cooder, John Hiatt, and Jim Dickinson's "Across the Borderline," performed with Cooder and Jackson Browne.
The album made NPR's list of the best Latin music of 2019.
---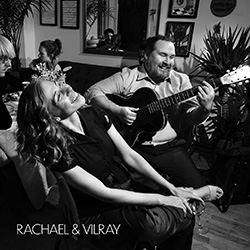 Rachael & Vilray
Rachael & Vilray
Rachael & Vilray—the debut album by Lake Street Dive singer-songwriter Rachael Price and composer, singer, and guitarist Vilray—was released on October 4. The album features ten original songs by Vilray, plus two covers from the era that inspired him: Cuban composer Pedro Junco Jr.'s 1943 "Nosotros" and Drake/Atler's "I Love the Way You're Breaking My Heart," first popularized by Peggy Lee. "The voices of acoustic duo Rachael & Vilray are magical enough on their own," says Chronogram, "but when they blend in song the results are utterly sublime."
---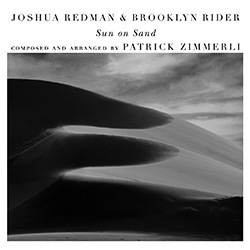 Joshua Redman, Brooklyn Rider, and Patrick Zimmerli
Sun on Sand
Also out on October 4 was Sun on Sand, eight compositions from a suite by composer Patrick Zimmerli performed by Joshua Redman and Brooklyn Rider, along with bassist Scott Colley and drummer Satoshi Takeishi. Each song in the suite, which premiered at London's Wigmore Hall in 2014, represents a different expression of light. Sun on Sand made the year's best albums list from All Music.
---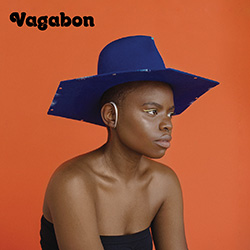 Vagabon (aka Lætitia Tamko) made her Nonesuch debut with the release of her self-titled album, written and produced entirely by Tamko, on October 18. In this follow up to her breakout debut, Infinite Worlds, guitar-driven melodies are largely absent, and in their place are songs buoyed by hybridized analog and digital arrangements. Grounded by Tamko's expressive voice and knack for unique melodies, the album flits between genres, never lingering too long on one particular sensibility.
Album tracks "Water Me Down" and "Flood" made year's best lists from the New York Times, Guardian, Pitchfork, Paste, and BBC Radio 6 Music's Lauren Laverne.
---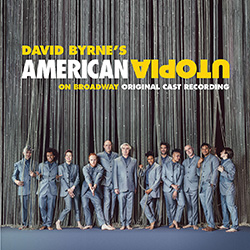 David Byrne
American Utopia on Broadway (Original Cast Recording)
The cast album for the critically acclaimed Broadway production of David Byrne's American Utopia was released on CD and digitally on October 21, with the vinyl to follow at the end of this month. The album includes songs from his 2018 album, American Utopia, along with music from Talking Heads and Byrne's solo career. Byrne shares the spotlight with a diverse ensemble of eleven musical artists from around the globe for an event that delivers "an experience unlike anything else," says Billboard. "Dazzling, rapturous and jubilant," exclaims the New York Times. "Astonishing," raves Hollywood Reporter. "A knockout celebration of music, dance and song. Pure bliss." Rolling Stone calls it "a tonic for our tumultuous times."
American Utopia made lists of the year's best theater and live shows from the New York Times, Los Angeles Times, Billboard, Time, and Paste.
---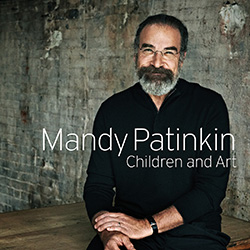 Mandy Patinkin
Children and Art
Mandy Patinkin released Children and Art, his first new album since 2002, on October 25. On the album, he performs songs by Randy Newman, Laurie Anderson, Lyle Lovett, Taylor Mac, Stephen Sondheim, Tom Waits, Rufus Wainwright, Taylor Mac, Teitur, and himself. The album was recorded in New York with pianist/producer Thomas Bartlett (aka Doveman) and features several songs previewed over the previous two years in the digital Diary series.
---
NOVEMBER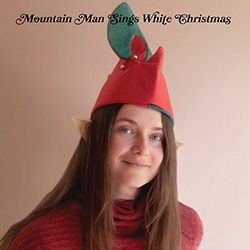 Mountain Man
Sings White Christmas
Mountain Man followed up its Sings John Denver EP with the second in its Sings cover series: the 1942 Irving Berlin holiday classic, "White Christmas," on November 8. "We wanted to record a song that could be played in people's homes throughout the holidays, like a gentle push of light," says the band. "We thought 'White Christmas' might do the trick!"
---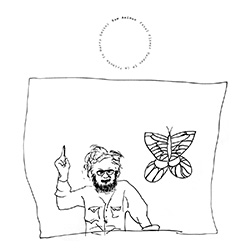 Sam Amidon
Fatal Flower Garden EP (A Tribute to Harry Smith)
On Fatal Flower Garden EP (A Tribute to Harry Smith), released on November 15, Sam Amidon performs four songs from Anthology of American Folk Music, Smith's beloved and influential 1920s and '30s folk music recordings. Amidon and frequent collaborator Shahzad Ismaily play all the instruments; Leo Abrahams engineered, produced, and mixed. "Harry Smith believed in the secret connections and mysteries that existed in culture," says Amidon, "whether it was the feeling of Thelonious Monk's rhythmic phrasing; the patterns in string games and Ukrainian egg painting designs; the wild fiddle tunes; or the epic folk ballads."
Sam Amidon was included among the Irish Examiner's Entertainment Highlights of the Year.
---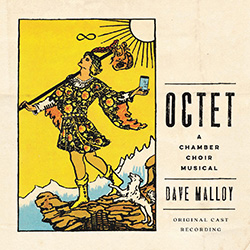 Dave Malloy & Original Cast of Octet
Octet (Original Cast Recording)
The original cast recording for Dave Malloy's musical Octet was released digitally on November 15 and will be out on CD in January. Octet features a score for an a cappella chamber choir and an original libretto inspired by internet comment boards, scientific debates, religious texts, and Sufi poetry. The musical, which premiered at the Signature Theatre in 2019, explores addiction and nihilism within the messy context of twenty-first century technology. "The most original and topical musical of the year," says the New York Times; "the sublime a cappella chamber opera is a portrait in song of perhaps the greatest David and Goliath struggle of our time."
Octet was included in the New York Times' list of the Best Theater of 2019.
---
DECEMBER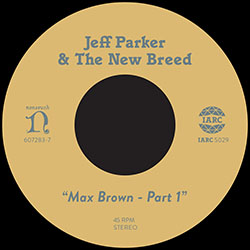 Composer and multi-instrumentalist Jeff Parker's 7" single featuring parts one and two of his song "Max Brown," was released December 2 via a newly formed partnership between International Anthem and Nonesuch Records. The song was produced by Parker alongside Paul Bryan, who also plays bass; also featured are Josh Johnson on alto sax, Nate Walcott on trumpet, and Jamire Williams on drums. Part one of the song is available digitally. It is a sneak peek of Jeff Parker's new album, due in early 2020. "For all his rootedness in music history, some of Parker's music actually sound more like tomorrow—if future music can be cobbled together from shards of the past," says LA Weekly. "Parker is dedicated to the jazz tradition and to probing its edges, but he's unconfined within its bounds."
---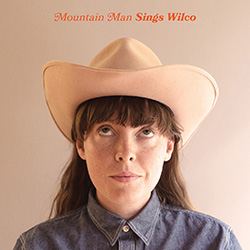 Mountain Man released the third of its Sings series of cover songs, Sings Wilco, a cover of Wilco's song "You and I," on December 3. "We have been band members, collaborators, friends and business partners for over 10 years now," says the band, "so a song like 'You and I,' a celebration of creating a relationship that is totally unique and filled with mystery, seemed very appropriate."
---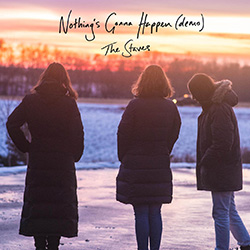 The Staves
Nothing's Gonna Happen (Demo)
The Staves returned with the release of a new demo recording, "Nothing's Gonna Happen," on December 6. "We've spent the last couple years writing songs and recording demos in various places round the world, assembling the bones of what will be our next album," say The Staves. "This song was written in a bedroom in east London and, later, recorded in a studio in Wisconsin. It's been a while since we put new music out and we thought that seeing as this is the season of giving, we'd let one of these demos surface for anybody who is interested to hear ... We appreciate our wonderful fans so much and thought it would be a cool thing to show you a small sliver of the process."
---
AND SO, THE YEAR IN MUSIC
The above playlists can also be found on our Playlists page, along with our recently updated holiday playlist and many others we hope you'll enjoy.
---
AND MORE …
There is, of course, more great music to come in 2020. Pre-orders are already available for Pat Metheny's new album, From This Place, with an instant download of two track now. From This Place features ten compositions by Metheny, who is joined on the album by drummer Antonio Sanchez, bassist Linda May Han Oh, pianist Gwilym Simcock, the Hollywood Studio Symphony led by Joel McNeely, and special guests Meshell Ndegeocello (vocals), Gregoire Maret (harmonica), and Luis Conte (percussion).
Happy Holidays from everyone at Nonesuch Records!
featuredimage
Celebrating the Year in Nonesuch Music: 2019
Featured Image Width
Check if featured image needs to be spanned the entire width