Excerpt
As 2018 draws to a close, and the Nonesuch Journal takes a bit of a hiatus till the start of 2019, it's time to take a look back and remember all of the great and diverse music made by Nonesuch artists over the past year. Many Nonesuch artists and their recent Nonesuch releases have made music critics' and fans' year-end best lists. Here, in words and music and in chronological order, is a look back at the year in Nonesuch music. Happy holidays!
Copy
As 2018 draws to a close, and the Nonesuch Journal takes a bit of a hiatus till the start of 2019, it's time to take a look back and remember all of the great and diverse music made by Nonesuch artists over the past year. Many Nonesuch artists and their recent Nonesuch releases have made music critics' and fans' year-end best lists. Here, in words and music and in chronological order, is a look back at the year in Nonesuch music:
---
JANUARY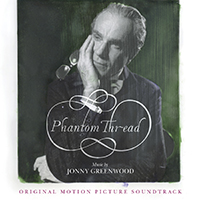 The new year in Nonesuch music began with the release of Jonny Greenwood's Academy Award–nominated score to Paul Thomas Anderson's film Phantom Thread, their fourth collaboration together, on January 12. The film, set in the glamour of 1950s post-war London, stars Daniel Day-Lewis, Lesley Manville, and Vicky Krieps. The soundtrack includes eighteen compositions by Greenwood and was recorded in London with a sixty-piece string orchestra led by Robert Ziegler. IndieWire calls it "a masterpiece," naming it the year's best, and one of the century's best as well. The vinyl edition, released later in the year, contains two 140-gram LPs and a 24-page special booklet with Greenwood's score.
Phantom Thread was named the No. 1 Soundtrack of the Year by Mojo and was included on the Guardian's music writers' list of the Best Albums of 2018.
---
FEBRUARY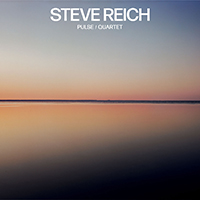 Steve Reich's Pulse / Quartet, which includes the world-premiere recordings of Pulse, performed by the International Contemporary Ensemble, and Quartet, played by the Colin Currie Group, was released on February 2. The Los Angeles Times notes the "lyricism, gorgeous instrumental textures and affecting harmonies" of Pulse, and the New York Times says of Quartet: "Written for two vibraphones and two pianos, Quartet is Mr. Reich's first piece for those two instruments alone, and the combination is ingenious and seductive, and deployed with subtle craftsmanship."
Judith Sherman has been nominated for the Grammy Award for Producer of the Year, Classical, for her work on several albums this year including Pulse / Quartet. The album has made the Guardian's list of the Best Classical Albums of 2018.
---
Pianist/composer Tigran Hamasyan's five-song EP For Gyumri, named in tribute to his hometown of Gyumri, Armenia, was released on February 16. "I believe that our childhood experience shapes who we become when we grow into adulthood," says Hamasyan. "For Gyumri is an ode to my birthplace, the town that nourished my childhood world with great experiences and made me who I am."
---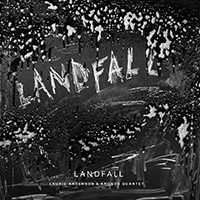 Laurie Anderson & Kronos Quartet
Landfall
Laurie Anderson and Kronos Quartet's Landfall, the first collaboration between the iconic storyteller/musician and the groundbreaking string quartet, was released on February 16 as well. Landfall , which was inspired by Anderson's experience of Hurricane Sandy, juxtaposes lush electronics and traditional strings by Kronos with Anderson's powerful descriptions of loss, from water-logged pianos to disappearing animal species to Dutch karaoke bars. The Washington Post calls it "riveting, gorgeous."
Landfall has been nominated for a Grammy Award for Best Chamber Music / Small Ensemble Performance. The album has been included on year's best lists from Uncut, Guardian, The Quietus, Hi-Fi Choice, and PopMatters.
---
The English trio The Staves' released Pine Hollow, a digital EP of six songs recorded live at Pine Hollow studios in Eau Claire, WI, at Justin Vernon's April Base studios, on February 23. The EP opens with the trio's take on Sufjan Stevens' "Chicago," Ray Lamontagne's "Jolene," and Dino Valenti's "Something's on Your Mind." Those are followed by new versions of the group's own songs "Sadness Don't Own Me," "Let Me Down," and "Trouble on My Mind."
---
MARCH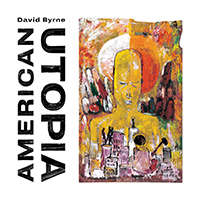 David Byrne released American Utopia, his first solo album since 2004's Grown Backwards, on March 9. The album fits hand-in-hand with the vision for Byrne's series "Reasons To Be Cheerful" (named for the Ian Dury song), for which he has been collecting stories, news, ideas, and other items that inspire optimism. "American Utopia is an album full of pulsating beats and rich textures," says Stereogum. "The new album isn't a throwback; it feels like it could only exist right now." Q says: "Byrne remains as playful and brilliant as ever."
Following an ecstatically received ten-month, 144-date tour, which NME said "may just be the best live show of all time," came a new EP entitled "…The Best Live Show of All Time"—NME, with six songs recorded live on tour at Brooklyn's Kings Theatre, released on December 11. The EP was released on CD and in specially priced bundles with the album on CD or LP exclusively from the Nonesuch Store, and the American Utopia (Deluxe Edition)—the complete album plus the six live songs from the EP—was released on all streaming and download services.
American Utopia has been nominated for a Grammy Award for Best Alternative Album and has been included on year's best lists from NPR, Guardian, NME, Uncut, Mojo, Rolling Stone, Daily Telegraph, WFUV, PopMatters, The Line of Best Fit, Fopp, and NPR Music listeners. The album track "I Dance Like This" was named among the Best Songs of 2018 by NPR.
---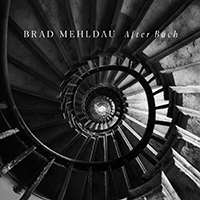 Also on March 9 came Brad Mehldau's solo album After Bach, which comprises recordings of four preludes and one fugue from J.S. Bach's Well-Tempered Clavier, each followed by an After Bach piece written by Mehldau and inspired by its WTC mate. "There have always been elements of Mehldau's style that recall Bach," writes Timo Andres in the liner note. "After Bach surveys their shared ground as keyboardists, improvisers, and composers, making implicit parallels explicit."
After Bach is included among the Top 20 Jazz Albums of 2018 per Jazzwise.
---
APRIL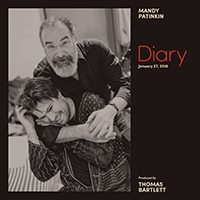 Mandy Patinkin & Thomas Bartlett
Diary: January 27, 2018
The first in a series of musical installments from singer Mandy Patinkin and pianist/producer Thomas Bartlett, Diary: January 27, 2018, was released on April 27. The ten tracks of this first Diary entry, recorded by the two musicians in Bartlett's NYC studio, include songs by Randy Newman, Rufus Wainwright, Loudon Wainwright III, Teitur, Marc Bolan (T. Rex), The Magnetic Fields' Stephin Merritt, and Marc Anthony Thompson (Chocolate Genius).
---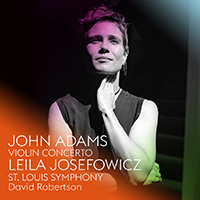 Also on April 27 came a new recording of John Adams's Grawemeyer Award–winning Violin Concerto, made with his frequent collaborators violinist Leila Josefowicz, conductor David Robertson, and the St. Louis Symphony Orchestra at Powell Symphony Hall in St. Louis in 2016. The piece features Adams's usual "intelligence, craftsmanship, and quirkiness," says the Boston Globe, and "mingles virtuoso show with soul."
---
MAY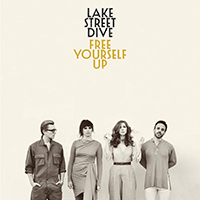 Lake Street Dive
Free Yourself Up
Lake Street Dive released its second Nonesuch album, Free Yourself Up, on May 4. It is, in many ways, the band's most intimate and collaborative record. The band worked as a tightly knit unit to craft the ten songs on Free Yourself Up and self-produced the album in Nashville with engineer Dan Knobler. "Free Yourself Up is about empowering yourself, emboldening yourself," says the band, "no matter what's going wrong."
Free Yourself Up has made year's best lists from PopMatters and listeners of WFUV and NPR's All Songs Considered.
---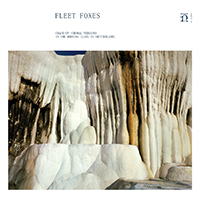 Fleet Foxes
Crack-Up / In the Morning
Also on May 4, a limited number of Fleet Foxes' "Crack-Up" (Choral Version) / "In the Morning" (Live in Switzerland) vinyl 7" single, first released for Record Store Day 2018, was made available in the Nonesuch Store and digitally. It features a special recording of the title track to their 2017 album Crack-Up, performed with the Icelandic women's choir Graduale Nobili, at Harpa Concert Hall in Reykjavik, and an intimate version of "In the Morning" recorded live at the 2017 Montreux Jazz Festival in Switzerland.
---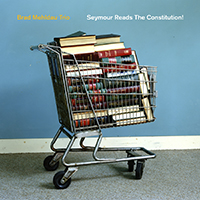 Brad Mehldau Trio
Seymour Reads the Constitution!
On Seymour Reads the Constitution!, released on May 18, Brad Mehldau Trio performs three Mehldau originals combined with interpretations of pop songs (Paul McCartney, Brian Wilson), jazz tunes (Elmo Hope, Sam Rivers), and the American songbook (Frederick Loewe). "This is sumptuous, collective improvisation of the highest order," exclaims The Arts Desk. "It's so good, it sounds effortless ... Gorgeous."
Seymour Reads the Constitution! has been nominated for two Grammy Awards: Best Jazz Instrumental Album and Best Improvised Jazz Solo for Brad Mehldau for Elmo Hope's song "De-Dah." The album has made year's best lists of Jazzwise and All About Jazz.
---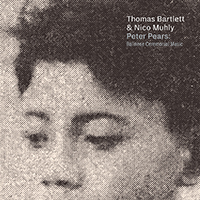 Thomas Bartlett & Nico Muhly
Peter Pears: Balinese Ceremonial Music
Peter Pears: Balinese Ceremonial Music, also released on May 18, is nine songs written by Thomas Bartlett and Nico Muhly plus three gamelan transcriptions by ethnomusicologist Colin McPhee, which inspired the new songs. Bartlett and Muhly play pianos and keyboards on the album, and Bartlett sings, joined by other musicians on strings and metallic pitched percussion. McPhee recorded a suite of Balinese ceremonial music with Benjamin Britten in 1941. Muhly says: "The project is named after Peter Pears, who was Britten's partner and also an observer and collaborator of a larger community of musicians, writers, and thinkers."
---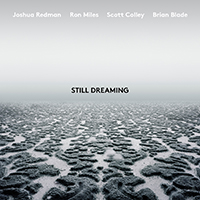 Joshua Redman, Ron Miles, Scott Colley & Brian Blade
Still Dreaming
Joshua Redman is joined by drummer Brian Blade, bassist Scott Colley, and cornetist Ron Miles for Still Dreaming, an album inspired by his father Dewey Redman's band Old and New Dreams. That band had an all-star lineup of Ornette Coleman collaborators: Don Cherry, Charlie Haden, and Ed Blackwell. Still Dreaming, released on May 25, features six new compositions by the new band plus one tune by Haden, one by Coleman. "Consistently riveting," says the Washington Post.
Still Dreaming has been nominated for a Grammy Award for Best Jazz Instrumental Album and has made year's best lists from Rolling Stone, Jazzwise, Guardian, and Paste.
---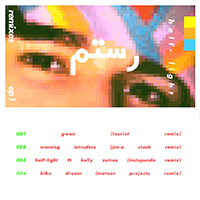 Rostam's Half-Light Remixes: EP 1, released on May 31, includes reimagined versions of four tracks from his 2017 debut album, Half-Light, from Tourist, Jim-E Stack, Instupendo, and Matsor Projects. The New Yorker called Half-Light "a wondrous album, full of coy dreams and quiet yearning," and the Daily Beast declared it "one of the more extraordinary albums of the year."
---
JUNE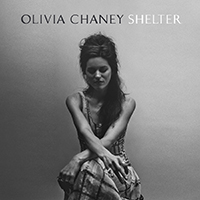 London-based singer, songwriter, and multi-instrumentalist Olivia Chaney released her second Nonesuch album, Shelter, on June 15. Following a long period of life on the road, Chaney returned to a family retreat, a rustic, 18th-century cottage in the hills of the North Yorkshire Moors to write the songs on the album. Produced by Thomas Bartlett, the album features eight original songs, plus Chaney's interpretations of Purcell's "O Solitude" and Frank Harford and Tex Ritter's "Long Time Gone," first recorded by the Everly Brothers. "An elegant, luminous album," exclaims the Observer. Uncut calls it "transcendent."
Shelter is on year's best lists from Mojo, Uncut, Guardian, fRoots, and Folk Radio UK.
---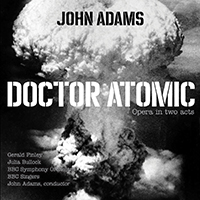 On this first recording of John Adams's opera Doctor Atomic, released on June 29, the composer leads the BBC Singers and the BBC Symphony Orchestra, with a cast led by Gerald Finley, who originated the role of J. Robert Oppenheimer. Peter Sellars created the libretto, drawing from original sources to explore the final hours leading up to the first atomic bomb explosion at the Alamagordo test site in New Mexico in July 1945. "A magnificent accomplishment that easily takes its place alongside the other Adams-Sellars triumphs," exclaims the Los Angeles Times. "It contains music of unearthly splendor." The two-CD boxed set includes a 64-page bound booklet with archival photos, libretto, and an essay by Mark Swed.
Doctor Atomic has been nominated for a Grammy Award for Best Opera Recording and has made year's best lists from NPR, BBC Radio 3's Record Review, the New York Times, Limelight, and Presto Classical. The New York Times also included the aria "Am I in your light?" from the recording among The 25 Best Classical Music Tracks of 2018, and NPR included the aria "Batter My Heart" among the year's best songs.
---
JULY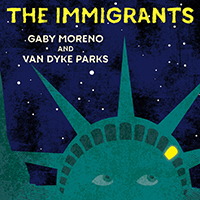 Gaby Moreno & Van Dyke Parks
The Immigrants
Guatemalan-born singer-songwriter Gaby Moreno and American musician, songwriter, arranger, and producer Van Dyke Parks released their heartfelt interpretation of Trinidadian artist David Rudder's 1998 song "The Immigrants" on July 3, in time for the US Independence Day holiday. "It's a powerful message of courage, love and faith that resonates to this day and should be spread wide across the entire nation and beyond," says Moreno. "We all share the same dreams, and we came here to fulfill them and to prosper, together." Parks adds: "'The Immigrants' has a political punch, while also being joyful and underscoring how our culture is refreshed by immigrants like Gaby, and how those who arrive here can really redefine, and help build America." Proceeds will be donated to CARECEN, which empowers Central Americans and all immigrants by defending human and civil rights, working for social and economic justice, and promoting cultural diversity.
"The Immigrants" was named among the 25 Best Songs of 2018 by the New York Times's Jon Pareles.
---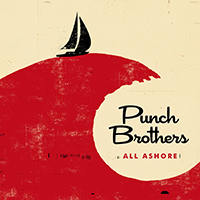 Punch Brothers returned with All Ashore, their first self-produced album, on July 20. "It's a meditation on committed relationships in the present day," says Chris Thile, "particularly in the present climate." The Independent calls it "an album of rich instrumentation and understated beauty that reveals deeper nuances on each and every listen." The Boston Globe says it's "a deeply meaningful and downright gorgeous record."
All Ashore has been nominated for a Grammy Award for Best Folk Album.
---
AUGUST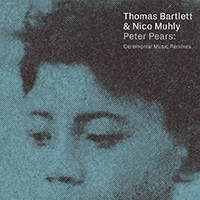 Thomas Bartlett & Nico Muhly
Peter Pears: Ceremonial Music Remixes
On August 17, Nonesuch released Peter Pears: Ceremonial Music Remixes reimagined versions of two tracks from Thomas Bartlett and Nico Muhly's 2018 album, Peter Pears: Balinese Ceremonial Music, from E*vax (of Ratatat) and Kid Koala. Drowned in Sound had called the album "exceptional ... simultaneously tense and light, dramatic and calming, an originality which few albums can fully lay claim to."
---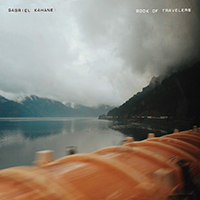 Gabriel Kahane
Book of Travelers
Composer, pianist, and singer Gabriel Kahane made his Nonesuch Records debut with the release of Book of Travelers on August 24. The album is a musical travelogue about the looping railway journey across the US he embarked upon the day after the 2016 US election and the people he met along the way. "Exquisitely crafted," says Uncut. "Musically fascinating and hauntingly empathetic." "Extraordinary," says the San Francisco Chronicle; "vivid and wholly original." Rolling Stone calls it a "stunning portrait of a singular moment in America."
Book of Travelers has made a year's best list from The New Yorker, and its song "November" is on NPR Music's list of the year's best songs.
---
SEPTEMBER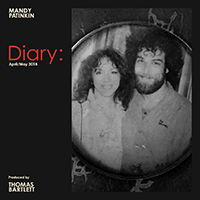 Mandy Patinkin & Thomas Bartlett
Diary: April/May 2018
Mandy Patinkin and Thomas Bartlett released the second in the Diary series of musical installments, Diary: April/May 2018, on September 14. The fourteen tracks of this Diary entry include two songs written by Patinkin himself plus songs by Randy Newman, Laurie Anderson, Bob Dylan, Patty Griffin, Harry Nilsson, Tom Waits, Lyle Lovett, Taylor Mac, Keren Ann, and Stephen Sondheim.
---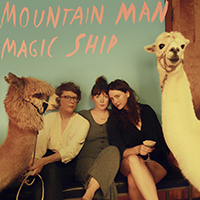 Mountain Man's Nonesuch debut album, Magic Ship—a reflection on the joys, follies, and oddities of existence—and the band's second album, was released on September 21. The songs on Magic Ship distill eight years of experience since their 2010 debut album, Made the Harbor, of sights seen, pleasures had, feelings hurt, forgiveness extended. The New York Times describes them as "intimate, close-harmony songs that tap into an ageless essence of traditional ballads and lullabies as they contemplate companionship, family, love and death." "Mountain Man share that rare, innate gift of almost supernatural harmonizing," says NPR. "Hauntingly beautiful."
Magic Ship has made year's best lists from The New Yorker, PopMatters, Paste, and Aquarium Drunkard.
---
OCTOBER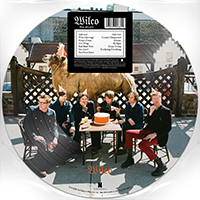 Wilco
Wilco (the album) Picture Disc
Wilco (the album) (the picture disc), released on October 26, melds the 2009 album's acclaimed music with the whimsy of the original photography on one vinyl disc. Wilco's seventh studio album "is all about a great band playing great original music on an album filled with great songs," says NPR. The Independent gave a perfect five stars to this "magnificent" album.
---
NOVEMBER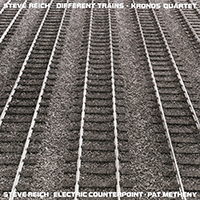 Steve Reich
Different Trains / Electric Counterpoint
Nonesuch Records' 1989 recording of Steve Reich's Different Trains, the Grammy Award winner for Best Contemporary Composition, and Electric Counterpoint returned on vinyl on November 2. The album features the first recordings of the two pieces, performed by Kronos Quartet and Pat Metheny, respectively. The vinyl edition was released on the 30th anniversary of Kronos Quartet's world premiere performance of Different Trains at Queen Elizabeth Hall in London. Pitchfork recently called Different Trains a "late-career masterpiece," including the album among the 200 Best Albums of the 1980s.
---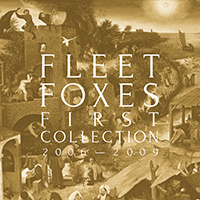 Fleet Foxes
First Collection 2006–2009
The special edition First Collection 2006–2009 arrived from Nonesuch in Europe and Sub Pop elsewhere on November 9, honoring the tenth anniversary of Fleet Foxes' eponymous debut album. It features content spanning the early days of the band's career, including the self-titled full-length debut album on 12" vinyl, as well as the Sun Giant EP on 10" vinyl, and the first vinyl releases of both the very limited-edition, previously only self-released The Fleet Foxes EP on 10", and B-sides & Rarities on 10". In addition to its musical offerings, the special edition features a 32-page booklet with show flyers, lyrics, and artwork from the period. Also available in a four-CD set.
The Sunday Times calls it a Must-Have Reissue. MusicOMH, giving it five stars, exclaims: "Music doesn't really get much better." Pitchfork says: "Catching Fleet Foxes' beatific spirit in a new light can feel just like hearing them for the first time." Rolling Stone names "this beautifully produced box set" among The Best Box Sets of 2018.
---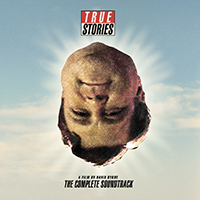 David Byrne & Various Artists
True Stories, A Film By David Byrne: The Complete Soundtrack
On True Stories (1986), his sole foray into feature-film directing, David Byrne was inspired by tabloid headlines to make an ode to the extraordinariness of ordinary American life, using his songs to stitch together pop iconography, voodoo rituals, and a singular variety show. On November 23, Todomundo/Nonesuch Records released the comprehensive soundtrack, containing 23 songs, collected for the first time in one package, in film sequence. "I always imagined that the music written for True Stories should be heard as it is in the film," says Byrne. "It makes the most sense this way. Me singing the song that was written for John Goodman's character always felt weird to me. It was written for that character, not for me."
---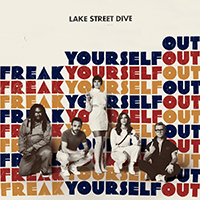 Lake Street Dive
Freak Yourself Out
Released for Record Store Day's Black Friday event, also on November 23, Lake Street Dive's EP Freak Yourself Out features five songs recorded during sessions for the band's 2018 album Free Yourself Up that had not been finished. The band had so much fun playing the songs on tour, they went back into the studio and finished them for this special release.
---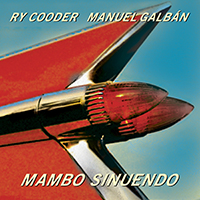 Ry Cooder & Manuel Galbán
Mambo Sinuendo
November 23 was a very busy day for Nonesuch releases, as it also brought the return of Mambo Sinuendo, Ry Cooder's 2003 Grammy Award–winning collaboration with Cuban guitar legend Manuel Galbán, on vinyl for the first time in fifteen years. "Mambo Sinuendo creates a time-warped neverland where unhurried melodies hover above subtly swaying Cuban rhythms," says the New York Times, "as the two guitar masters trade slides and twangs with a droll sense of romance."
---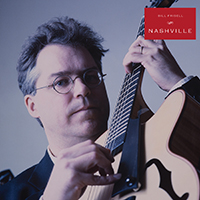 Bill Frisell's classic album Nashville, first released on Nonesuch Records in 1997, was released on vinyl for the first time November 23 as well. The vinyl edition, made in partnership with Run Out Groove, was mastered for vinyl by Greg Calbi at Sterling Sound in a two-LP set pressed on 180g vinyl at Record Industry in the Netherlands. Limited to 3,000 copies worldwide, the set comes in a gatefold tip-on jacket made at Stoughton Printing with outtake photos from the sessions.
---
DECEMBER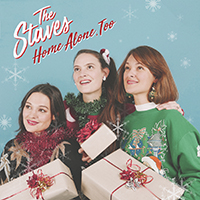 Just in time for the holidays, The Staves offered their contribution to the holiday-song canon with the release of "Home Alone, Too," on December 5. On the sure-to-be-classic seasonal tune, the festive-jumper-festooned sisters dare to ask: "Are you watching Home Alone, too?" "A breathtaking ballad," says Atwood Magazine. "The indie folk trio's delivery is absolutely flawless ... A stirring, beautiful performance, 'Home Alone, Too' will be on my winter playlists for many years to come."
---
Conor Oberst
Standing on the Outside Looking In / Sugar Street / Hundreds of Ways / Fast Friends
Previously only available on a vinyl 7" for Record Store Day: Black Friday in 2014, Conor Oberst's songs "Standing on the Outside Looking In" and "Sugar Street" were released digitally for the first time on December 7. The tracks were recorded during the sessions for Oberst's 2014 Nonesuch Records debut album, Upside Down Mountain. Also out digitally on December 7 were two songs originally released as a vinyl 7" for Record Store Day 2014: "Hundreds of Ways," from Upside Down Mountain, and the album outtake "Fast Friends." Rolling Stone said of Upside Down Mountain: "A sumptuous immersion in '70s California folk pop, it is the most immediately charming album he has ever made."
---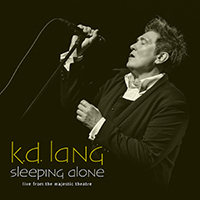 k.d. lang
Sleeping Alone (Live from the Majestic Theatre)
k.d. lang's previously unreleased song "Sleeping Alone" was released as a digital single on December 14 to mark the premiere of k.d. lang - Landmarks Live in Concert: A Great Performances Special on PBS that night. She wrote the song with Joe Pisapia and performed it live in concert at the Majestic Theatre in San Antonio, Texas, for the Landmarks Live special.
---
AND SO, THE YEAR IN MUSIC
Nonesuch Store.
---
AND MORE ...
There is, of course, more great music to come in 2019. Pre-orders are already available for the first vinyl release of Jonny Greenwood's acclaimed score to Paul Thomas Anderson's 2007 film There Will Be Blood, out January 18, and pianist Jeremy Denk's new album, c. 1300–c. 2000, which presents a centuries-long story of musical expression, due February 8.
Happy Holidays from everyone at Nonesuch Records!
featuredimage
Celebrating the Year in Nonesuch Music: 2018
Featured Image Width
Check if featured image needs to be spanned the entire width